Boarding Schools for Troubled Teens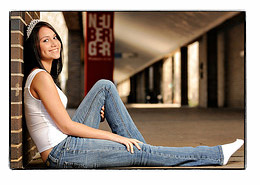 Each boarding school is unique and provide a variety of services from one another. Some things to consider when selecting a school is what goals you want to achieve. Some schools focus on family therapy or fast tracking a student to academic success. Preparing for college and the SAT play an important role in most schools. Many schools for struggling youth provide a therapeutic aspect.
Factors that vary from program to program include:
Discipline - Helping teens resolve behaviorial problems requires some type of discipline. Before enrolling your child into any program check into their disciplinary practices. There should be an assertive and constructive way to discipline students. Not enough disipline and students risk some safety and don't stop bad behavior. Destructive, or excessive, discipline and the youth might feel demotivated or depressed. Since discipline will be a major part of the incentive program make sure, as a parent, you agree with how discipline is assigned.
Rewards & Progress Recognition - Rewards for making progress can be powerful ways to motivate students. Incentives that are meaningful to the student work the best. Students that follow the rules and excel academically gain status and position among their peers. As their status improves so does their privileges. Students can also be trusted with more home visits and other off-campus activities.
Daily Structure - This is the amount of control and rules a school will have. Many times schools have a set of rules that absolutely must be followed for the safety of the students, staff, and teachers. Other times a high level of structure is enforced to provide a stable setting for a student to grow. The structure of a program is determined by the type of students enrolled. The wider the array of behavioral problems and the severity of those conditions will determine the level of structure demanded. The closer the students are to juvenile deliquents, the closer the school will behave like a prison. When a student with mild academic or behaviorial problems is enrolled into a school with higher level structure most of the rules won't make sense. Try to find a school that matches the level of behavioral problems of your youth.
Academic Specialties - If your student is college bound find a school that helps them study for the SAT, provides advance credits, or fast tracks them to graduation. Look for schools that specialize in math and science if your teen struggles with these subjects.
Class size - This is a way to measure if a school is over-enrolling for their facilities. Of course, the smaller the class size the better.
Sports & Extra Ciricular Activities - If activities are important for your teen, try to find a boarding school that offers activities and sports they like. These things can be powerful motivators to change behavior.
Visiting a school is an important step in the selection process. Work with your educational consultant and family therapist to select the best program for your child.
If your teen is exhibiting any of these behaviors it might be time to start looking for help:
* Falling behind in school
* Going from good grades to failing
* Being suspended or expelled
* Fighting in school

Boarding School Directory & Reviews